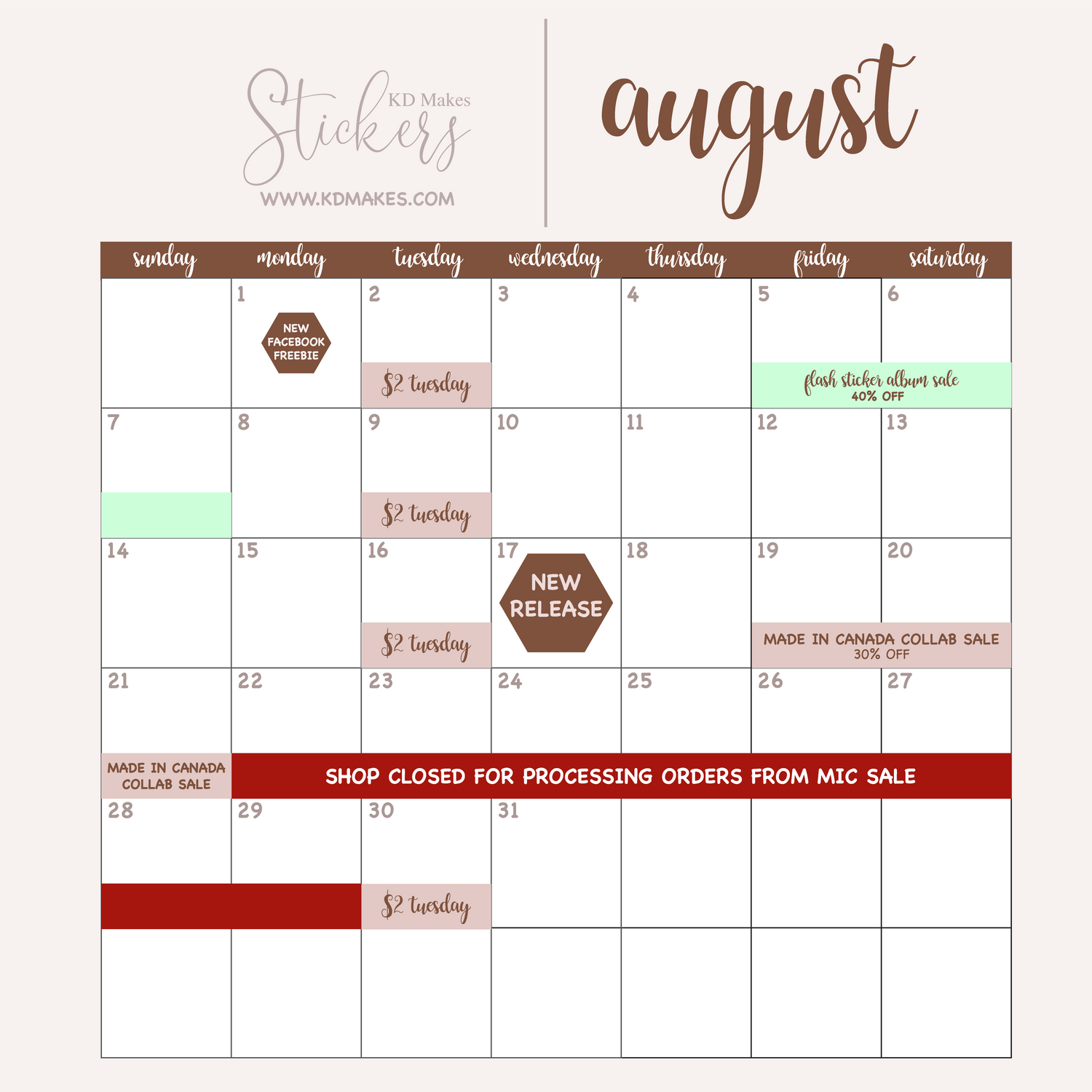 AUGUSt
This month we have $ Tuesday happening every Tuesday excluding Tuesday, August 23, 2022.
Need a new sticker album or looking to add to your collection??!! I've got you covered with a flash sticker album sale happening August 5-7 with some new and old releases 😉

Lastly, don't forget about the Made in Canada Collab sale that we'll be participating in from noon (eastern time) August 19-21. Stickers, Sticker Albums & Stationery will be 30% off while merchandise and tumblers will be 15% off.